Testimonials

New Look Homes have been very happy with Glass Dr from Day 1.Glass Dr has been helpful, is very attentive to our needs, efficient and provides an excellent service overall. We have used Glass Dr on a number of jobs and are always happy with the end result and our clients feel the same way. We will continue to use Glass Dr on all our jobs going forward.
Jenna Fotheringham
Project Manager
Bayside
P-12 College
Williamstown
Bayside P-12 College engaged the services of Glass Dr and we were amazed at the result, several of our windows were severely damaged in a vandal attack. Glass Dr. used the scratch removal technique and our windows were restored to near new again. I found the method to be a cost effective alternative to glass replacement and would highly recommend using their services in the future
Jason Rowan
Facilities Manager

We were very pleased with the level and quality of service provided by Glass Dr, after speaking with Glass Dr, he was out to visit us within a day and completely removed the stain from our windows.
Kate Bell
Senior Account Manager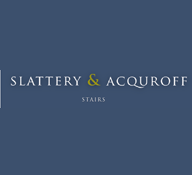 As a staircase manufacturer of some 90 years experience, we place a high priority on delivering a quality product to all home builders.
Glass has become a popular feature in stair balustrade design, and we therefore handle it in large volumes.
Through the course of building works we see a lot of glass on our staircases get scratched accidentally, and as a result we have needed a way to deal with the situation that is both time and cost effective.
We came into contact with Glass Dr on the recommendation of one of our regular clients, and since then have used his services often, as well as recommending his name on to other builders.
Glass Drhas provided us with friendly, prompt service and this allows us to concentrate on what we do best, whilst being confident our glass issues are in good hands.
I have no hesitation in recommending Glass Dr to anyone who may be looking for the services he offers.
Peter Weedon
On Site Manager

When vandals broke into our depot, we were facing an enormous replacement bill.
Glass Dr was able to remove all graffiti at only a fraction of the cost for replacement.
We will continue to use Glass Dr whenever we have damaged glass,
As replacement is now no longer a requirement, we can repair all our bus windows without extensive replacement costs.
Dom Sita
Managing Director
What more can I say Glass Dr Not too often do you get people like Glass Dr in this industry. He does not only do the talk he does the walk. He is very trustworthy and a great communicator always keeping you up to date on how the project is going. You will not be disappointed with the quality of his work as it is of "A Class" standard. His pricing is very reasonable Glass Dr considering the time and effort he puts into the project….he always goes the extra mile.
Bill Nimo
Property developer and Owner Builder.