SURFACE PROTECTION
Glass Dr NanoCoat Surface Protection
SPECIAL OFFER!
Protect your NEW Shower Glass (upto 4M2)
$180.00
Includes
FREE

After Care Cleaning Kit ($30 value)
(Squeegee, Mirco-Fibre Cloth, & 500ml NanoCoat Surface Care)
NANOCOAT CLEAR
Provides an invisible, non-stick protective coating which repels water and foreign material.
Glass and ceramic surfaces are protected against the elements and remain cleaner for much longer.
NANOCOAT CLEAR BENEFITS

PROTECTS prevents damage from salt, hard water minerals, dirt, grime and soap scum
INVISIBLE surfaces look and feel the same after application
ECONOMICAL reduces cleaning time and effort along with maintenance costs
WEATHER RESISTANT not affected by extreme heat or UV exposure
LONG LASTING one application lasts 3-5 years in most conditions
EASY TO CLEAN water and dirt repellent surface, so no scraping, scrubbing or harsh chemical cleaners needed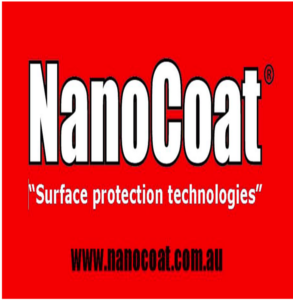 IDEAL FOR A RANGE OF GLASS TYPES
Shower screens, splashbacks, windows, doors, balustrades, pool fencing, facades, skylights, louvres, car windscreens and car windows.
IDEAL FOR A RANGE OF CERAMIC TYPES
Tiles, baths, basins and toilets
What Is NanoCoat Clear?
NanoCoat Clear is a one component, ultra thin, hydrophobic Nanotechnology surface treatment for exterior glass surfaces.NanoCoat Clear does not change the texture or appearance of the treated surface, and glass clarity remains the same after treatment. Water and liquid runs off easily from the treated surface and dirt particles and other contaminants are washed off with a wet cloth or water alone (easy to clean effect /self-cleaning effect).
How Does It Work?
A chemically engineered coating forms an Invisible protective barrier, which create a hydrophobic (water repellent) and easy to clean surface. NanoCoat Clear does NOT contain any silicon, but uses a quartz-based nanoparticle – Silica. Quartz is a mineral abundantly found in glass. As the product is applied, the quartz (silica) particles immediately react and integrate into the glass. Once applied the coating is immediately effective with ZERO curing time.
Areas of Application
NanoCoat Clear protects ALL glass surfaces on areas such as:
Exterior windows
Glass balustrades
Glass fencing
Glass louvres
Glass Canopies
Glass Skylights
Automotive Windscreens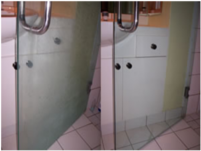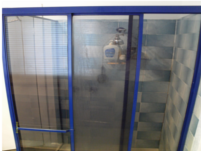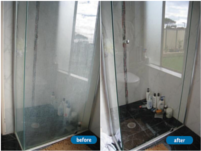 NanoCoat® Metal 2 in 1
Invisible, Anti-Corrosive Surface Treatment for Metals
NanoCoat® Metal 2 in 1 is an invisible, anticorrosive treatment where the surface preparation is included with the protective solution.
It provides long-term corrosion protection on a range of metal surfaces.
The slight abrasive properties clean and remove all dirt and contaminants, while the protective components adhere directly to the substrate to provide a long lasting, easy to clean and protected surface.
The treatment is resistant to friction, is UV stable and handles temperature changes.
Treated surfaces repel water and are protected against the elements.
***NanoCoat® Metal 2 in 1 is especially suited for protection of stainless steel.
Once a metal surface has been treated, almost everything can be simply removed with a damp cloth.
RECOMMENDED FOR
NanoCoat® Metal 2 in 1 was primarily developed as a protective finish for steel and stainless steel,
although it can be used on a range of other metals.
FEATURES & BENEFITS
Cleans & Protects at the same time
Cleans & Protects at the same time
Economical
Long lasting
Protects against corrosion
Easy to apply, easy to clean
Invisible
Water repellent
Heat resistant
UV-Stable
Weather resistant
Increasing effect with periodical application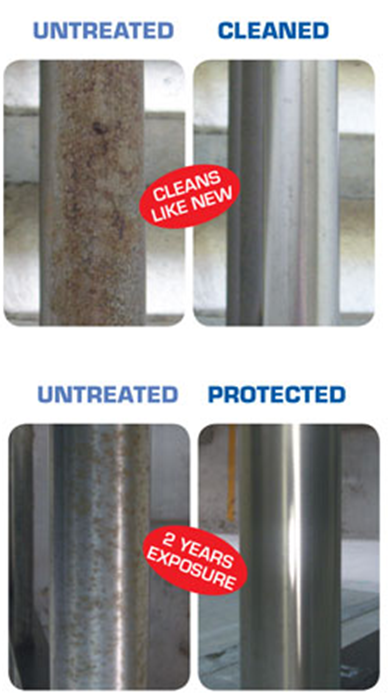 NanoCoat® Metal 2 in 1 is water / corrosion resistant almost immediately after application, reaching its optimal protective effect within 12 hours.